Elis Euryale – Using the office foot boy
Elis Euryale – Using the office foot boy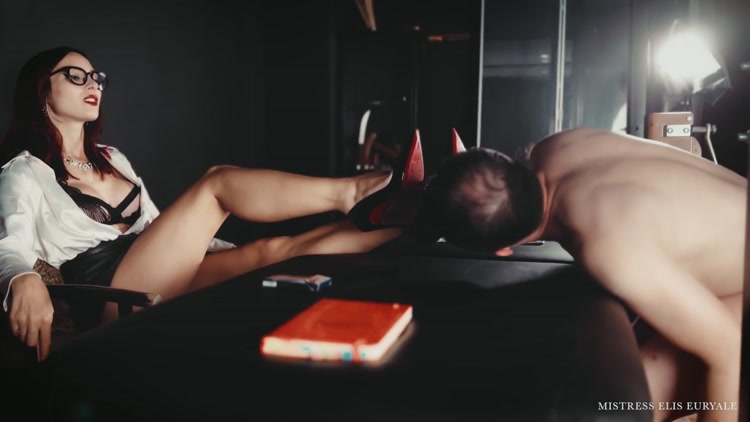 The foot boy has been called in to the office, and he will have once again to prove he is worth working here.
Following Elis Euryales orders, he starts to kiss and lick her Louboutin soles, in order to clean them efficiently. Elis observes this scene with a sadistic smile, adding some comments for her own entertainment, making him suck deep on her long sharp heels, then take off her heels to reveal her elegant feet.
He will then have to worship her barefoot, suck on her perfect toes, kiss the soles… and get her foot in his throat, until each toe disappear into his pathetic mouth. "If you dont choke on them, it doesnt count." The foot deep throat is painful but this office foot boy is really motivated to prove his devotion to Elis and submit to each of her desires. He will then receive her feet in his face, be smothered by them, so he will forever remember their divine smell.
Get the fullHD version of this video here.
Femdom,Fetish,Footworship,High Heels,Office
File name:Elis Euryale – Using the office foot boy.mp4
File Size: 382 MB
Resolution: 1920 x 1080
Duration: 00:14:04